Find thousands of hints, tips, FAQs, guides, software and popular items for Online-trading
---
---
Leave a comment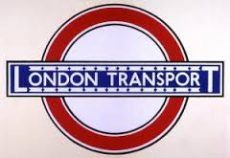 The past few months certainly haven't been kind to the rand, with the emerging-market currency tumbling 13.6% against the US dollar so far this quarter.
But it appears that the South African Reserve Bank (SARB) won't be taking any sudden action to bolster the currency.
Yesterday SARB Deputy Governor Kuben Naidoo was quoted as saying: 'If there is persistence in that currency weakness and it feeds into other prices, we would have to act. It's not an immediate response, we will wait – because the economy is weak we can afford to wait and see. That may be a few months, maybe a few quarters'.
Today's high-profile South African inflation report is the main news to focus on, with an unexpected result having the potential to spark yet more rand volatility.
Latest Rates
USD/ZAR 13.77
GBP/ZAR 18.10
EUR/ZAR 15.89
ZAR/JPY 8.01
CNY/ZAR 2.11
AUD/ZAR 10.11
CHF
Continue reading…
Enjoyed this post? Share it!
Leave a comment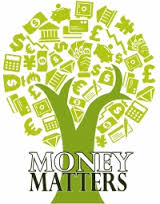 The pound fluctuated on Tuesday, as while the UK's latest labour figures failed to impress markets, they were later relieved by the passing of the government's latest Brexit bill.
Sterling appears to be on the defensive this morning, with GBP/EUR muted at €1.1365, GBP/USD edging down to $1.3349, while GBP/CAD and GBP/AUD holding steady at C$1.7403 and AU$1.7637 respectively. Only GBP/NZD is currently showing any real signs of movement as it tumbles to NZ$1.9039.
Looking to today the focus will be on the US dollar and the Federal Reserve as the bank looks set to implement its second rate hike of the year.
What's been happening?
The pound struggled to advance once again on Tuesday as the currency found only limited support from some mixed employment figures.
The latest labour report revealed the UK workforce swelled by a further 146,000 workers in April, with the rise being welcomed by GBP investors as it drove domestic emplo
Continue reading…
Enjoyed this post? Share it!
Leave a comment
The rand lost 2% against the USD yesterday, as markets had another 'taper tantrum'.
March US retail sales were revised upwards to 0.8% (Month on month), raising fears that the US Fed may indeed raise rates a further 0.5% in 2018. Yawn, I'm sure we're not the only ones bored of this story again?
Back home, SA's unemployment rate remained stable at 26.7% (another shocker). Oil is nearing $80/barrel, a rather negative sign for the rand and motorists alike. Today's attention shifts to SA retail sales and US manufacturing data, enjoy!
Today's Rate
USD/ZAR 12.5420
GBP/ZAR 16.9276
EUR/ZAR 14.8462
ZAR/JPY 8.9777
CNY/ZAR 1.9685
AUD/ZAR 9.3848
CHF/ZAR 12.3877
AED/ZAR 3.151
SGD/ZAR 9.0722
NOK/ZAR 1.5476
EUR/USD 1.1839
GBP/USD 1.3501
GBP/EUR 1.1405
All rates quoted are the inte
Continue reading…
Enjoyed this post? Share it!
Leave a comment
It's all aboard the Trumplomacy bus, as President Trump offered China an olive branch yesterday, renewing hope that a 'trade 'war' could be avoided.
The news momentarily helped emerging market gains, before violence in the Middle East put the rand on the back foot. Back home, Minister Gordhan continued his purge of corrupt state owned entity officials, firing the remaining Transnet board members. Yesterday also spelled the end of the nationwide bus strike, hopefully some relief for our roads!
Today's Rate
USD/ZAR 12.4207
GBP/ZAR 16.797
EUR/ZAR 14.808
ZAR/JPY 8.862
CNY/ZAR 1.9514
AUD/ZAR 9.1668
CHF/ZAR 12.3654
AED/ZAR 3.3716
SGD/ZAR 9.2571
NOK/ZAR 1.551
EUR/USD 1.1924
GBP/USD 1.3525
GBP/EUR 1.1342
All rates quoted are the interbank rates at time of publishing and shown for indic
Continue reading…
Enjoyed this post? Share it!
Leave a comment
Trump announces US withdrawal from the Iranian nuclear deal with plans to impose strict sanctions.
Uncertainty of global oil supplies grows as countries who continue business with Iran may be penalized and feel the burn. With oil prices on the rise, markets expect future inflation increases and see further support for future US Fed hikes. Are we set to see a third consecutive month of petrol price increases?
We'll have to wait and see. Alongside other EM markets the rand opened weaker at 12.57/USD as markets try to make sense of Trumps decision. US inflation data out at 14h30 will be the only real highlight for the day. Cheers and have a wonderful Wednesday!
Today's Rate
USD/ZAR 12.6049
GBP/ZAR 17.0860
EUR/ZAR 14.9588
ZAR/JPY 8.6876
CNY/ZAR 1.9823
AUD/ZAR 9.3902
CHF/ZAR 12.5903
AED/ZAR 3.4377
SGD/ZAR 9.4088
NOK/ZAR 1.5562
EUR
Continue reading…
Enjoyed this post? Share it!
Leave a comment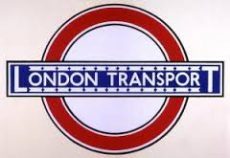 Fridays nonfarm payrolls figures missed the mark (163k vs. 193k expected), while unemployment data reached a 17-year low of 3.9
The job numbers confirm strength in the dollar, with the rand opening at 12.53/$ this morning. This week could see EM markets under more pressure as global developments, US CPI and trade talks continue to drive the dollar.
On local shores, SA mining and manufacturing production are likely to record negative growth in the 1st quarter of 2018. Today is a UK banking holiday so we don't expect lots of volatility. Have a great start to your week!
Today's Rate
USD/ZAR 12.5221
GBP/ZAR 16.9548
EUR/ZAR 14.9384
ZAR/JPY 8.7232
CNY/ZAR 1.9671
AUD/ZAR 9.4121
CHF/ZAR 12.4863
AED/ZAR 3.4096
SGD/ZAR 9.3747
NOK/ZAR 1.5511
EUR/USD 1.1932
GBP/USD 1.3541
GBP/EUR 1.1384
All rates quo
Continue reading…
Enjoyed this post? Share it!
Leave a comment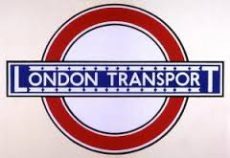 The rand lost ground yesterday as SA lost out to exemption from the US steel and aluminum import tariffs (25% and 10% respectively).
An increase in the oil price and a stronger dollar added to the rands demise. The tone of tonight's Fed interest rate decision (20h00) is one to keep an eye on. Even though a hike is not expected, any hints to future interest rate hikes and/or US inflation forecasts could see the market react.
EU GDP and unemployment figures released today (11h00) is also one to keep a look out for. Have a great day!
Today's Rate
USD/ZAR 12.5989
GBP/ZAR 17.1505
EUR/ZAR 15.1303
ZAR/JPY 8.7198
CNY/ZAR 1.9818
AUD/ZAR 9.4657
CHF/ZAR 12.6592
AED/ZAR 3.4310
SGD/ZAR 9.4372
NOK/ZAR 1.5493
EUR/USD 1.2012
GBP/USD 1.3959
GBP/EUR 1.1437
All rates quoted are the interbank ra
Continue reading…
Enjoyed this post? Share it!
Leave a comment
The rand strengthened overnight as the dollar weakened amidst peace talks between the North and South Korean leaders.
Risk-on sentiment prevailed as a nuclear-free Korean Peninsula looks likely in the near future (no doubt president Trump will take credit for this). The market now shifts attention to the US Feds hiking plans and the China VS US "trade war". The Feds interest rate decision is released Wednesday with no hike expected in May, but hints to a June hike will be what the market will be looking out for.
Other data to keep an eye on this week; SA Trade balance today (14h00), EU GDP and unemployment (Wednesday), US Trade balance and EU inflation (Thursday), and US jobs numbers (Friday). Have a great day and please note our office will be closed tomorrow as we celebrate the well-deserved, Workers Day Public holiday!
Today's Rate
USD/ZAR 12.4179
GBP/ZAR 17.0517
EUR/ZAR 15.0287
ZA
Continue reading…
Enjoyed this post? Share it!
Leave a comment
The rand slumped to a 3 month low yesterday as emerging market currencies feel the heat from a high-flying dollar.
The majors inched up against the local unit to open the day at 12.394/$, 17.313/£ and 15.149/€. A strong dollar has brought some much needed relief to the US economy, renewing investor appetite for bonds, however Wall Street woes persist as US equities are in the red.
Back home, a storm is brewing as the Labour legislation grabs the spotlight with calls for an overhaul in public wage structure gaining momentum. The data calendar is light today with SA consumer confidence figures out this morning.
Today's Rate
USD/ZAR 12.394
GBP/ZAR 17.313
EUR/ZAR 15.149
ZAR/JPY 8.806
CNY/ZAR 1.96463
AUD/ZAR 9.4012
CHF/ZAR 12.6407
AED/ZAR 3.38
SGD/ZAR 9.3435
NOK/ZAR 1.5669
EUR/USD 1.2197
GBP
Continue reading…
Enjoyed this post? Share it!
Leave a comment
The recent spike in oil prices could fuel global inflationary pressures, which has bolstered the USD to a 2 week high.
Rising US bond yields and easing concerns over geopolitical risks has also positively weighed on the greenback as it open's the day above 12.1/USD. Progress in US-China trade negotiations & North Korea to suspend its nuclear ambitions to focus on economic growth and peace, have somewhat eased global markets.
It's a jam packed week ahead with US GDP figures; ECB monetary policy meeting; local consumer confidence and March inflation figures the highlights. Have a fantastic week folks…
Today's Rate
USD/ZAR 12.1924
GBP/ZAR 17.077
EUR/ZAR 14.9663
ZAR/JPY 8.842
CNY/ZAR 1.93715
AUD/ZAR 9.3347
CHF/ZAR 12.5011
AED/ZAR 3.3049
SGD/ZAR 9.2806
NOK/ZAR 1.5528
EUR/USD 1.227
GBP/USD 1.3997
Continue reading…
Enjoyed this post? Share it!